AVUS Racing is a registered trademark of RVS Srl, an Italian alloy wheels manufacturer for cars, SUV, off-road and commercial vehicles.
The company, founded in 1979 in Castelfranco Veneto, near Venice, since the 90's operates in the automotive market as partner of prestigious national alloy wheels producers.

Since June 2007, RVS managed the production and distribution for the European market of monoblock alloy wheels "AVUS racing", a brand known through out the world thanks to the supply of prestigious Formula 1 team like "Red Bull","Toro Rosso" (2007) and "ING Renault" (2008). The brand was also present in DTM with Mercedes team until 2007.
June 2008: RVS Srl acquire the brand "AVUS Racing".
"AVUS Racing" enters of off-road competitions world, developing and patenting the innovative system named RBS01 (RVS beadlock system), which consist of an alloy wheel for road use, with the option of mounting the dedicated beadlock system without modifying the structure of the wheel.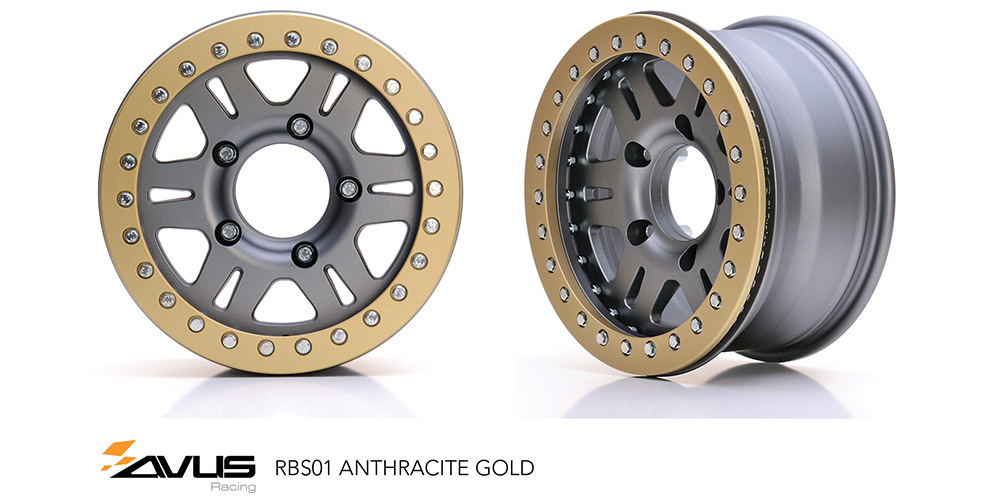 The entire production cycle is followed meticulously and carefully at every process stage: from the design development to the packaging through the project with structural analysis (FEM), the moulds production with computerized cad-cam systems, the gravity casting and CNC machining to the final product control, packed and stored in our warehouse, everything in accordance with the respect of the environment that has always distinguished RVS company.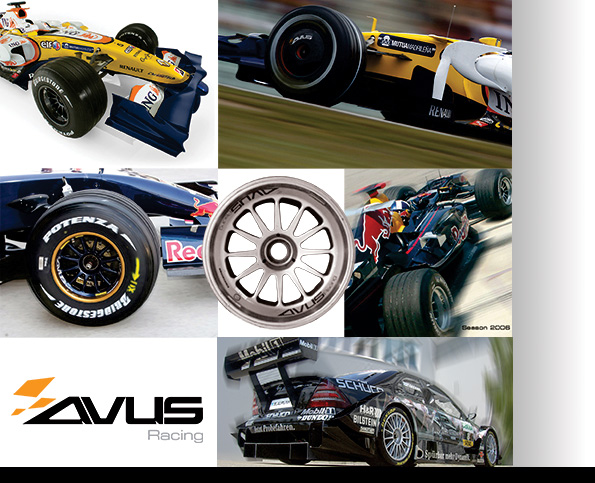 Additional control tests are carried out internally: X-ray and raw materials quality control, bending moment, impact and TBL tests, dimensional control.
RVS is in fact a certified company UNI EN ISO 9001:2015 by the authoritative German TÜV and is also an accredited supplier of some of the most important European car manufacturers.
September 2009: a crucial step in our business strategy, since with the publication of the catalogue "Winter 2009 wheels collection", the entire production of the Group (previously divided into three different brands) is gathered under the brand name "AVUS Racing".
January 2010: the new catalogue "Spring 2010" marks an important evolution in the style of AVUS Racing communication
January 2013: AVUS Racing back into to the world of forged wheels proposing the "DTM06", a forged monoblock wheel directly derived from the DTM racing style.
The product range is enriched with new models and finishes counting over 20 different designs, moreover the introduction of colors customization tries to meet the customer's demands.